Astus 16.5
LEISURE OR SPORT VERSION
The Astus concept responds to a real demand thoughout the boating world. Since the launch of Astus 24, two years ago, we are continuing to expand our trimaran range, surfing the wave of popularity of sport multihulls.
We have therefore decided to present a recreational, accessible multihull for the 2016 season, in our first partnership with the naval architects at VPLP :
The Astus 16.5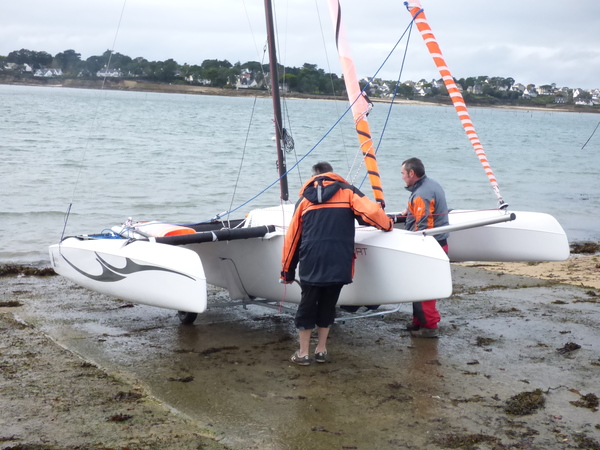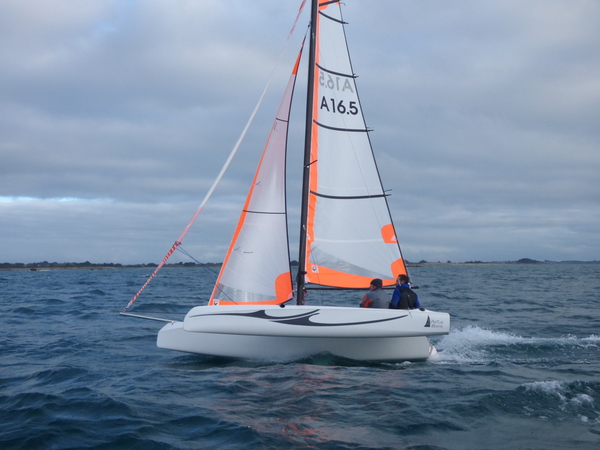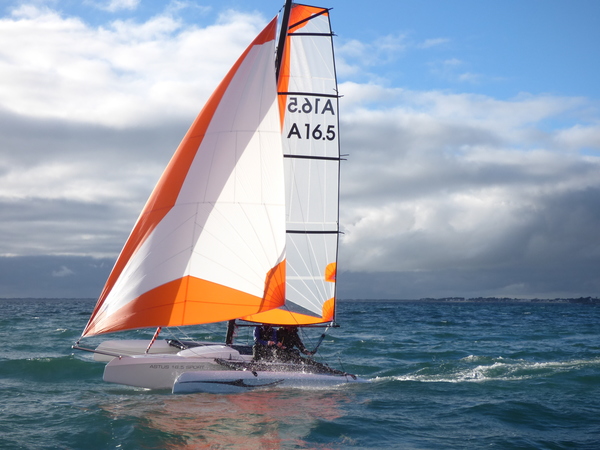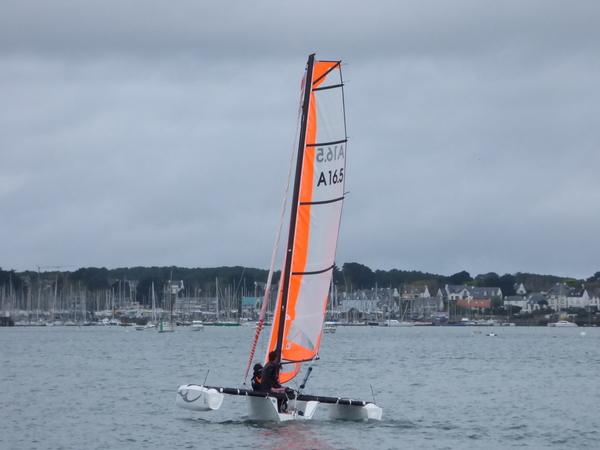 This new model will be shown at the Paris Boat Show next December and at the 2016 Düsseldorf Boat Show.
With the Astus 16.5, Astusboats enters a new era. Working with the architectural firm, VPLP (which specializes in multihulls) promises to produce a high-performance, efficient boat..

True to the Astus, concept, the 16.5 offers :

- Standardization of the product to ensure continuity throughout the life of the model and the boat. The concept is preserved in its entirety: easy handling, portability, performance.
- Telescopic floats which make transport possible without any dismantling. Once the floats are retracted, Astus 16.5 meets the all road gauge requirements.
- Applying the thoroughly tried and tested Astus concept, this new improved model has a more modern shape and a sportier line, with harmonious curves and narrow water entry.
- Simplified and standard maintenance of the polyester in either contact or infusion structures.
- A sabre board allowing ease of use.
- Limited weight for dinghy-style use.
- An outboard motor can be mounted for coastal trips.
- Large storage locker.
- Club or sports version
Technical datas
Specification
Central hull length: 4.94m
Float length:4.40m
Unfolded width: 3.8m
Folded width: 2.5m
Platform surface area: 8m²
Weight: 210kg/contact
Float volume: 500L
Draft: 0.2/1.1m
Mast length recreation/sport:7.06 m
Sail surface area
Sail surface area
Recreation model :

Mainsail 10m²
Jib: 5m²
Gennaker 15m²
Sport model:

Mainsail: 11.5m²
jib: 5.5m²
Gennaker: 20m²
Category
C for 3 people
D for 5 people
Maximum engine power 2.5ch
Designer : VPLP design
Concept : Jean-Hubert Pommois
The Astus 16.5 recreation model comes with:
From 21 200 € inc. VAT
A mainsail, boomless furling line, and jib with dacron furling
Front storage
Mainsail bridle
Wooden Daggerboard
Polypro rudder
Sport model benefits:
17m²sail surface area
Boom for mainsail border
Carbon bowsprit for the Gennaker
Mylar mainsail and jib
Ball-bearing mechanical traveller
6-strand mainsail hoist
Cunningham.
Telescopic stick
Sporty look
Polyester fin
Sport + model:
Carbon-fiber rig
Px black sails
Videos
Eric and Maud's report on the A16
First sailing of the 16.5