Site
Introduction
The ASTUSBOATS company was created by Jean-Hubert POMMOIS in 2004.
Wishing to design a boat meeting different practical use criteria, namely:
a performing boat to have fun but which also allows to sail alone,
easy to transport in order to enjoy different places,
having a low cost of using and maintenance,
a small cabin to shelter materials and the crew.
The concept of the transportable trimaran appeared as the best compromise. Astus 20.1 was born.
After having manufactured two prototypes, one of them being exhibited in La Rochelle (France) in 2004, some demand was noticeable.
To meet this demand and being concerned about aesthetic and production, polyester was rapidly chosen to manufacture the moulds.
The present and definitive version of Astus 20.1 appeared therefore in Summer 2005. The first year, 7 boats went out the boatyards ASTUSBOATS.
Today about 70 of them are sailing in France and abroad.
We rapidly had to set up a distributors network, in general passionate customers like Jean-Marc SCHWARTZ showing implication and motivation to the development of Astus.
History
In 2005,definitive version of the Astus 20.1 appeared in the summer of 2005. the first year, 7 was built. Today, 73 Astus 20.1 trimarans sails in France and overseas.
In 2006 therefore Astusboats launched a new model Astus 16.1 (32 boats built)and set up a range strategy, which is ensured by the launch of Astus 14.1 (27 boats built) in 2007.
This new trimaran marks an additional stage with the integration of a person in production to reinforce the team. In 2007, about thirty trimarans were manufactured.
The objectives for 2008 are ambitious with the development of the distributors network in France, but also abroad and above all a new model in the range Astus with Astus 22. 50 trimarans of the range Astus will be produced during this season. 37 Astus 22 have been built.

2009 The boatyard is now organized with a powerful team, in particular with a new employee in charge of customers relationships,Vincent Giblet.
At the time of Nautic 2009 in Paris, Astusboats presents the new generation of its trimarans of 20 feet, Astus 20.2, whose architect is Philippe Roulin (Perspective Yacht Design).
2010 held its promises, with a very good starting of Astus 20.2.
This season marks a new stage for Astusboats : the building of a internal workshop of stratification polyester with a dedicated team, and a well-attended collaboration with Perspective Yacht Design. 112 Astus 20.2have been built. Today, this model is no longer commercialize.

Indeed, Nautic 2010 proposes in discovered Astus 18.2, the new the day-boat of the range, called "little brother" of the Astus 20.2. 37 trimarans Astus 18.2 have been built.
2011, uniquement assembleur jusque-là, dans un souci de meilleur contrôle de la production et de réactivité Astusboats intégre la fabrication polyester des coques dans la société avec la mise en place d'un atelier dans des locaux à Brech. Toute la production ainsi que les outillages sont alors réalisés en interne. Cela permet également plus de souplesse et de réactivité.
2012, année de transition avec la sortie de versions plus pointue de l'Astus 20.2 (coque infusion, mat carbone) et l'organisation de l'atelier polyester ( réalisation des pièces en polyester avec la technologie du contact ou de l'infusion).
2013, lancement de l'hybride Bay dream 5.5; bateau mixte très simple pour servir de plateforme de loisir.
2014, lancement du navire amiral de la gamme Astus: l'Astus 24. Conçu dans un esprit plus croiseur, ce bateau est nominé au Européen Yacht of the year 2015 et ouvre des perspectives internationales au chantier Astusboats
2015, réorganisation du chantier, avec réalisation de sous-traitance polyester technique , avec nouveau site internet, mise à participation des propriétaires pour la promotion des bateaux, développement aux USA avec un distributeur local et présence au salon de Miami.
2016, Nouveau modèle Astus 16.5 en collaboration avec le célèbre cabinet d'architecture, VPLP,qui fait entrer la société dans un nouvelle ère avec des bateaux plus rapides et plus modernes.https://vplp.fr/
2018, Deuxième bateau signé VPLP, l'Astus 20.5,nouvelle génération de l'A20.2 vendu à 120 exemplaires.Nous avons gardé les mêmes architectes afin de garantir une gamme de trimarans performants.
2020, Astusboats company have a new project: Astus 22.5, in the same spitit that Astus 16.5 and Astus 20.5, also signed by VPLP.
Toujours plus proche de la demande, Astusboats remercie les propriétaires et son équipe qui permettent de poursuivre l'aventure.
Today, it is more than 400 boat which are sailing all aound the world( Europe, USA, Perù, New Zealand....).
Manufacturing
The Astusboats Boatyard
The company Astusboats is located in the Morbihan department, in Brech, just near La Trinité-sur-Mer and the Golfe du Morbihan, a delightful place to sail.
Astusboats is a design, assembly and trade boats company.
The equipment (moulds) for the design of the parts are manufactured on the boatyard which enables a perfect control of the equipment and offers specific adaptations.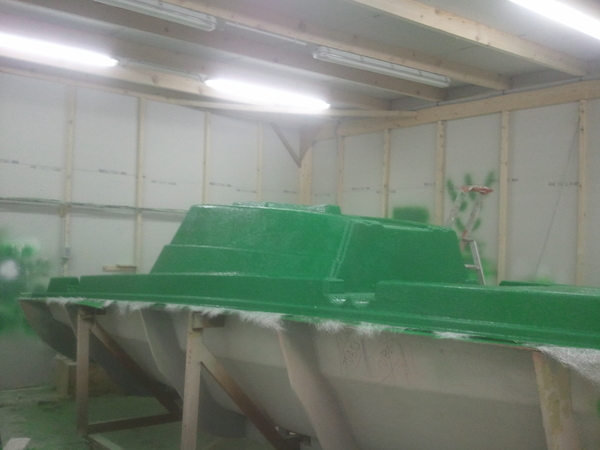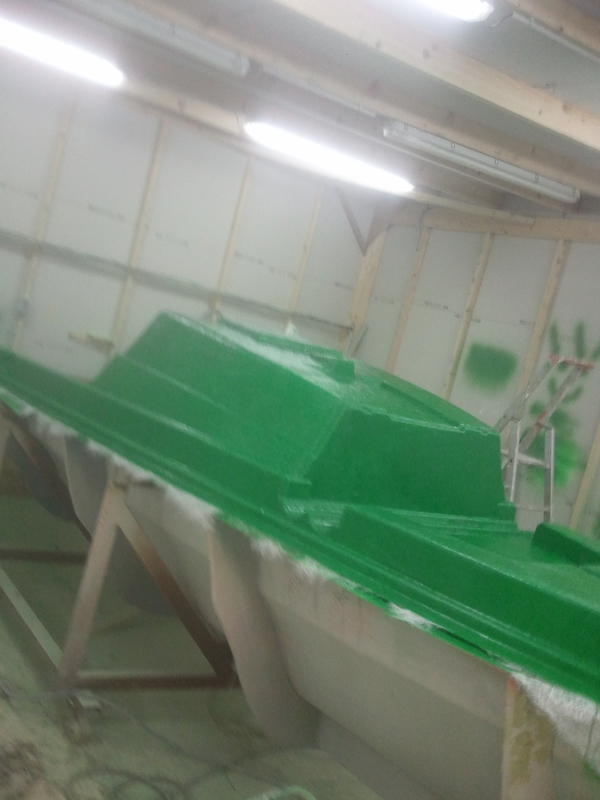 The boat assembly is realised in adapted workshop (isolated, warmed), it enables a production continuity all over the year under optimal conditions.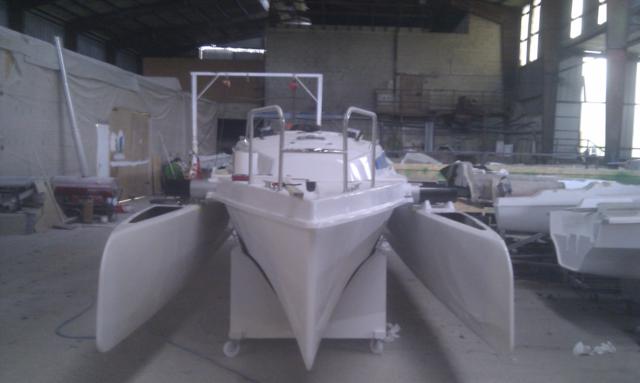 Astusboats better chooses the local suppliers(sails, inox) in order to guarantee the best quality of its products made in Brittany.


All Astus models
| | | | | |
| --- | --- | --- | --- | --- |
| 2005/2009 | 2006/2011 | 2007 | | |
| | ] | | | |
| Astus 20.1 | Astus 16.1 | Astus 14 | | |
| 2009 | 2010 | 2011 | | |
| | | | | |
| Astus 22 | 20.2 | Astus 18.2 | | |
| 2012 | 2013 | 2013 | | |
| | | | | |
| 20.2 Version Sport | 20.2 XL | BayDream 5.5 | | |
| 2014 | 2015 | 2016 | | |
| | | | | |
| The' Astus 24 | The BD motor | The Astus 16.5 | | |
| | 2018 | | | |
| | | | | |
| | New 2018: Astus 20.5 | | | |
Privacy Policy
Privacy and personal data
At Astusboats, we respect your privacy. In order for you to access our products and services we must collect and store personal data about you when you use our site (http://www.astusboats.com).
What do we collect?
Customer profile information that you provide us when creating your account, including your full name, mailing address, email address and phone number.
When you use this site, information about the products, offers and information with which you interact may also be stored and linked to your profile information.
How is this information used?
This information is only used to enable you to access our products and services in the simplest and most efficient way possible.
Statistics on your use of the site are also used to improve the site and the services provided.
How long will my data be stored?
Personal data concerning your customer account is stored for as long as you are registered as a customer on our site. Other data, usually transmitted during a request (contact, quote, support), are kept for a maximum of 24 months.
How can I withdraw my consent for Astusboats to store and process my personal data?
If you have previously given your consent to Astusboats to store and process your personal data in accordance with the Privacy Policy, and you want to withdraw it, you can send an e-mail to the Data Protection Officer at contact@astusboats.com.
From then on, you will no longer be able to access the services provided by our site.